If you want to study Portuguese for an extended period of time, we can provide the acceptance letter for you to apply for your Brazilian Student Visa. As you can imagine, this involves a bureaucratic process that may take some time, so we only recommend that you go through this process if you plan to stay in Brazil for more than 90-days. For shorter periods, we recommend that you enter the country with a Tourist Visa.
If you wish to apply for a Brazilian Student Visa, we can arrange all the documents you need from here in Brazil and send them to you.
Steps to obtain a Student Visa in Brazil:
STEP 1. Look for the Brazilian Consulate or Embassy in your country of origin and find out the requirements to obtain a Student Visa in Brazil. The requirements differ from country to country.
STEP 2. Tell Fala Brasil  School what level you would like to study, when you would like to start and how long you want to study for. Generally, it is required 15-hours per week to apply to the Student Visa. Which you can choose between a 6-month or a 1-year plan. If you want, you can take a free online assessment class. Then you can understand the methodology and we can understand your Portuguese level and arrange the best group for you. Click here to see the price and sign up for the course You must choose the option INTENSIVE 6 MONTHS
STEP 3. Book and pay for your course (for Student Visas we require full payment upfront). We accept Paypal or Bank Transfer. Send us an e-mail fala@falabrasilschool.com
STEP 4. Email your payment receipt to fala@falabrasilschool.com
STEP 5. Fala Brasil School team will send the necessary documents for your Student Visa by e-mail.
STEP 6. After receiving your documents, you will need to visit the Brazilian Consulate or Embassy  in your country of origin or Brazilian Federal Police in case you are applying in Brazil. Please make sure you read the information on your website and prepare the necessary documents before your query.
Every Embassy is different, but here is a list of the most common documents you are likely to need:
Passport: must be valid for your length of stay in Brazil, with at least one blank double page for the Brazilian visa.
Two recent passport photos.
Birth certificate.
Application form and receipts of taxes paid.
Full police check certificate (some countries require full fingerprint police check).
A personal declaration that you have had no criminal offenses over the past 5 years.
Evidence of sufficient bank funds: it can be a copy of your bank account statement.
Fala Brasil School & Faculdades Helio Alonso' invitation/acceptance letter.
STEP 7. After arriving in Brazil and going through immigration. You will need to make an online appointment and go to the Federal Police Department at the Rio de Janeiro-Galeão International Airport. You need to have your CPF on hand for this. If you don't have your CPF we can help you with this when you are in Brazil. 
STEP 8. Normally 2-3 months after your visit to the Federal Police, you will be notified by the them (usually by email). Then you can return to pick up your Student Visa Card.
Fala Brasil's Portuguese language proficiency certificate is issued by Faculdades Integradas Helio Alonso. We are recognized internationally and can be used for applications of  NATIONALITY BY NATURALIZATION  in Brazil. 

TO REQUIRE YOUR VISA YOU WILL NEED TO PRESENT AT THE BRAZILIAN CONSULATE YOUR
ACCEPTANCE LETTER FOR THE COURSE.
THIS LETTER WILL BE PROVIDED BY FACULDADES INTEGRADAS HÉLIO ALONSO
(OUR PARTNER)
AFTER YOUR REGISTRATION AND PAYMENT OF YOUR COURSE.
CHECK OTHER DOCUMENTS WITH THE CONSULATE.
ClICK HERE AND GET KNOW KNOW MORE ABOUT FACHA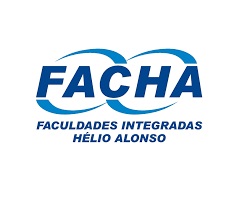 Please note: Just Brazilian Embassy or Brazilian Consulate are able to provide Student Visa for Brazil. What Fala Brasil School & FACHA and any other language school do is provide  the acceptance letter after
aprove your enroll at the school so you can use this document for apply for your student visa.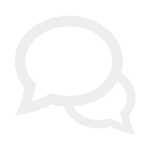 fala@falabrasilschool.com
FALA BRASIL VILA Rua Gago Coutinho, 6 Casa 10  Laranjeiras | Rio de Janeiro – RJ CEP: 22.221-070
FALA BRASIL BEACH: Av. Ataulfo de Paiva, 204 – 708 – Leblon (corner with Av. Afranio de Mello)Rio de Janeiro – Brazil
Telefone: +55 (21) 99828 2335
COME AND VISIT US!!!
WOULD YOU LIKE TO SEND US AN E-MAIL? IT WILL BE AN PLEASURE TO HELP
fala@falabrasilschool.com