For groups of students with specific goals we offer personalised technical courses, focused on relevant vocabulary, social and cultural understanding, and the requirements of the learner.
Fala Brasil developed its in-company Portuguese to support expatriates and companies in the process of integrating new employees.
At Fala Brasil, we understand that knowledge and experience go hand-in-hand. It's by living Brazilian culture and interacting with locals that  foreigners really understand the diversity that makes up this country.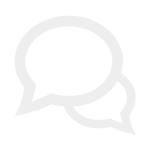 fala@falabrasilschool.com
+55 (21) 99828 2335
fala@falabrasilschool.com
FALA BRASIL VILA Rua Gago Coutinho, 6 Casa 10 Laranjeiras
Rio de Janeiro – RJ CEP: 22.221-070
FALA BRASIL BEACH  Av. Afranio de Melo Franco, 204 - 708 leblon - Rio de Janeiro
GET IN TOUCH
Come and have a coffee with us, or drop in for a chat at our school.
We're waiting to meet you!
Would you like to send us a message, comment, suggestion, or you've got doubts about something? Don't hesitate to contact us! It will be our pleasure to reply to you!.
BOOK NOW A TRIAL CLASS! fala@falabrasilschool.com