Fala Brasil is a school committed to high-quality Portuguese language learning and the effective integration of newly-arrived foreigners into the local culture.
To achieve this, Fala Brasil delivers Portuguese language and Brazilian culture classes, offering comprehensive support to the learner as they adapt to a new language and country. At Fala Brasil, students learn Brazilian Portuguese in a rapid, natural way. They learn about local customs, daily life, and the nation's rich culture through dynamic, practical and experiential classes; both inside and outside of the classroom.
What makes Fala Brasil different are its innovative and effective cultural and linguistic tools. These help the learners to feel confident when expressing themselves and interacting in real-life situations, and by better understanding local culture and customs. In this way, expatriates are able to live, work, connect and successfully establish themselves in Brazil. With a unique, personalized  approach that combines technique, creativity, and innovation; our courses provide learners a genuine immersion into Brazilian life, that matches their needs and objectives.
At Fala Brasil, we believe that a combination of real-life experience, linguistic tools, and an excellent team of professionals, is what it takes to empower our learners, and give them the confidence to make the most of life in their new country.
At Fala Brasil School, you don't only learn a language. Here, you live a great experience.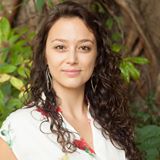 Marcelle Bottini
CEO / Teacher / Director
The Founder of Fala Brasil, Marcelle has a degree in journalism and has wide-ranging experience in teaching foreigners. In her professional career, she has developed special, personalised techniques for foreigners with varying cultural and linguistic needs: such as Brazilian Portuguese for tourists and working with major businesses like Rio 2016, Omega, Capgemini, CNODC, Repsol and Crawne. Additionally, she has collaborated with organisations such as the COPPEAD, Norwegian Consulate and the NGO Action Aid , where she worked with executives, diplomats, correspondents and consultants from more than 25 countries. With Fala Brasil, Marcelle has brought an innovative teaching model to Rio de Janeiro, based on the needs of foreigners needing to establish themselves in Brazil, as well as forming part of a growing movement that favours sustainable, socially responsible companies. Marcelle believes that a better world begins with this way of doing business and with intercultural interaction.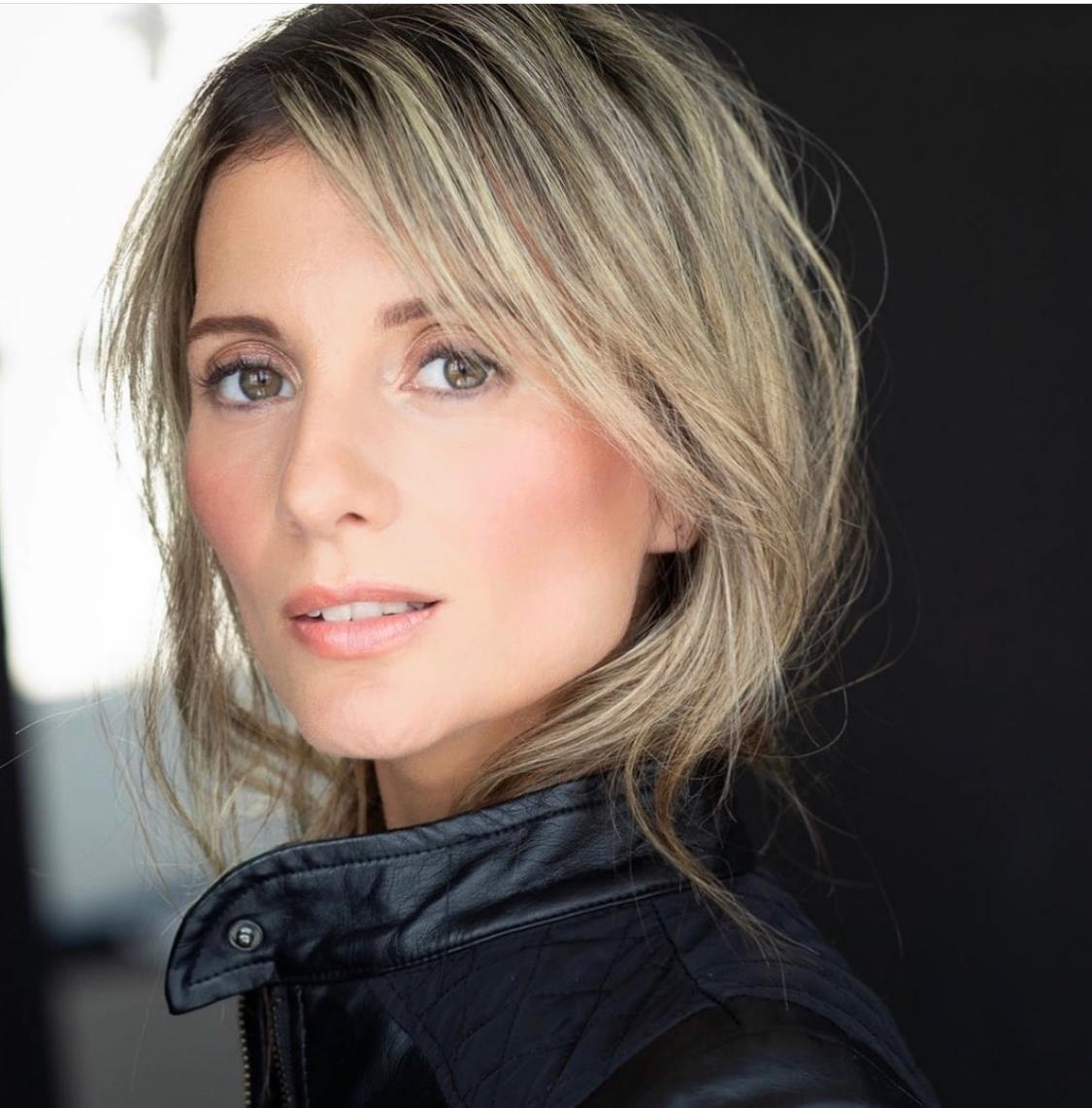 Nayara Carrilho
Teacher
Nayara is a journalist, actress, TV & Cinema producer, mother, and is passionate about teaching the Portuguese language. Born in the state of Rio de Janeiro where she studied journalism and performing arts, she also worked as a reporter for some newscasts in Rio. She worked as a Marketing Analyst at a German company, where she had the opportunity to live in Hong Kong for 4 months, and travel to Thailand, Italy, Colombia and other countries with the purpose of assisting her co-workers in communicating English to Portuguese and vice versa. Nayara lives with her family in California, in the United States for 6 years. She currently works as a teacher of Portuguese and Brazilian culture at Fala Brasil School.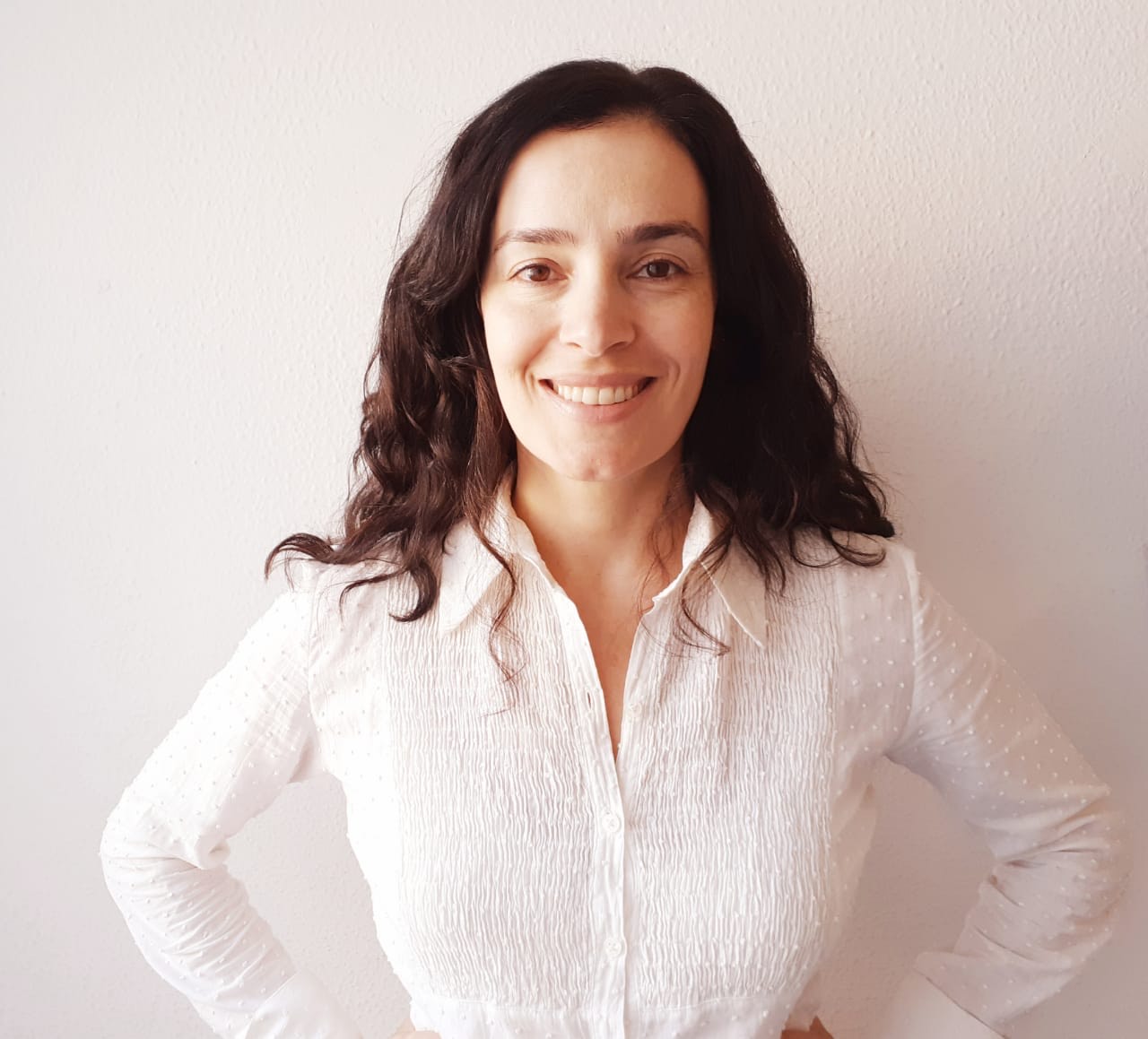 Paula Toletino Cales
Teacher
Paula has taught Portugeuse at Fala Brasil School for over two and half years. As a teacher she specialises in assisting foreigners with varying cultural and linguistic needs, including tourists and professionals representing local business interests for large multinational corporations such as CNODC (Chinese Oils and Gás Company), CGG (French) Company etc. Paula has had extensive experience providing all linguistic educational needs for executives, expats and tourists from more than 15 countries including the USA, Japan, Germany and more.
Paula also provides proofreading services for scripts & speeches for Actors and other high profile individuals. She graduated with a degree in Scenic Arts, and has also published a poetry book with FuturArte, that calls 
Rosa Metálica.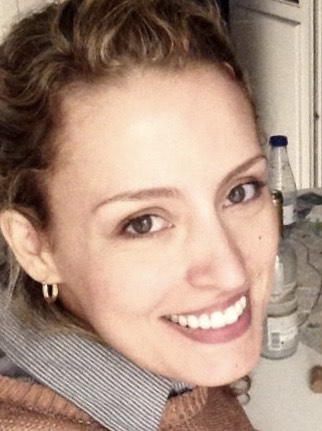 Kárida Mateus
Teacher
 Karida is a Portuguese, sociology and politics teacher at Fala Brasil. She is a young professional with expertise in advisory and management of authorities from public and private organizations. Her experience is mostly in interpretation of political and legislative affairs, negotiation, intelligence and due diligence of persons and enterprises.
She has worked as liaison agent for delegations and in contract negotiations between Brazilian and foreign institutions. Due to her academic background, she loves to engage in conjuncture analysis and to chat about subjective and philosophical issues.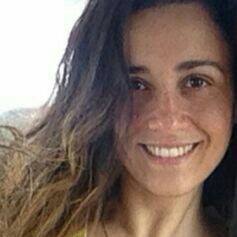 Regina Soares
Comercial Coordinator and Teacher
Regina is from Rio de Janeiro, has a double degree in Social Sciences, with emphasis on Cultural Anthropology and International Relations. She lived three years in France and is fluent in English and French. Passionate about Cross cultural relationship and entrepreneurship. She teaches Portuguese and French  for more than 4 years.
Besides the classes she worked in foreign trade and environmental NGOs throughout his professional career.
Fala Brasil is located in two locations in Rio de Janeiro´s Zona Sul. 
FALA BRASIL VILA: At Laranjeiras. Here we can be found in an idyllic, charming quarter of the city known for inspiring creativity, art, culture, an innovation.
FALA BRASIL BEACH: At Leblon. Sitting just west of Ipanema Beach, Leblon beach is a mix of sophistication of exclusive botiques and gourment restautand with relaxation and cool enviroment of the beach.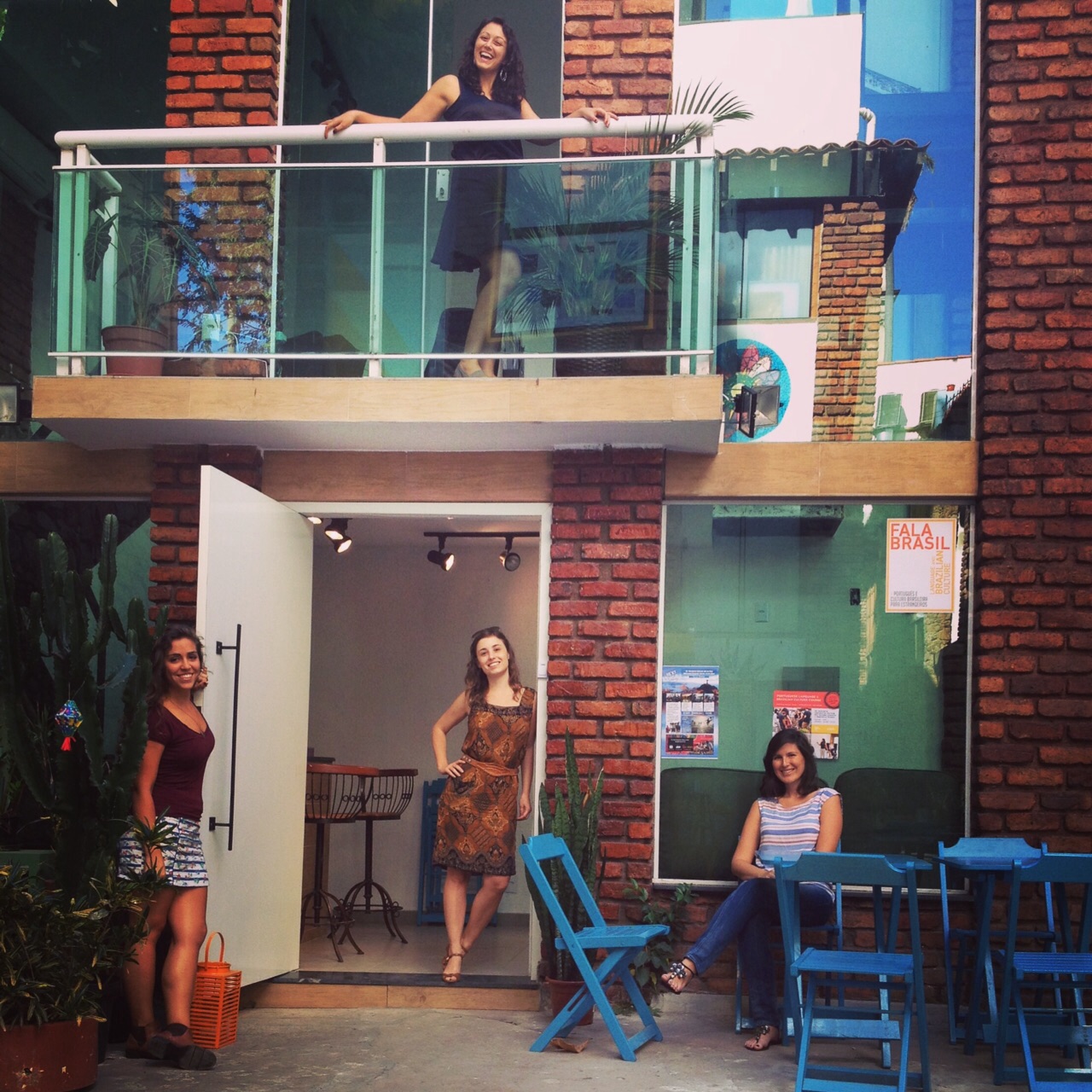 Vila Do Largo consists of houses that function as studios and coworking areas which bring people together in shared spaces that facilitate the exchange of cultural and artistic events. The vila acts as a breathing space in the hustle and bustle of the big city and gives foreigners the opportunity to experience an authentic and exciting environment. Inside, Fala Brasil offers well-equipped, bright rooms with materials and spaces that are perfect for cultural immersion activities.
Inside, Fala Brasil offers well-equipped, bright rooms with materials and spaces that are perfect for cultural immersion activities. Fala Brasil also serves as a coworking space for many students that need a comfortable place to work.
The outside space is one of the real attractions of this location and is also frequently used for practical classes and social interaction between students and visitors to the Vila. It's in this area that the Cultural Language Exchange takes place. This is an event organised by Fala Brasil, open to students and invited guests, which incentivises interaction and networking between Brazilians and foreigners. Students can come and visit Vila do Largo or Fala Brazil whenever they want to, not just to attend classes. The vila offers internet access, an opportunity to meet new friends or organise group study sessions. They also have free access to the premises and library of the Faculdades Integradas Hélio Alonso (FACHA), an academic institution located in the neighboring suburb of Botafogo.
It's official! Fala Brasil House  is now a TEDx Host Space on Coworker.