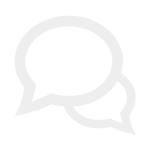 fala@falabrasilschool.com
+55 (21) 99828 2335
fala@falabrasilschool.com
FALA BRASIL VILA Rua Gago Coutinho, 6 Casa 10 Laranjeiras
Rio de Janeiro – RJ CEP: 22.221-070
FALA BRASIL BEACH  Av. Afranio de Melo Franco, 204 - 708 leblon - Rio de Janeiro
GET IN TOUCH
Come and have a coffee with us, or drop in for a chat at our school.
We're waiting to meet you!
Would you like to send us a message, comment, suggestion, or you've got doubts about something? Don't hesitate to contact us! It will be our pleasure to reply to you!.
BOOK NOW A TRIAL CLASS! fala@falabrasilschool.com