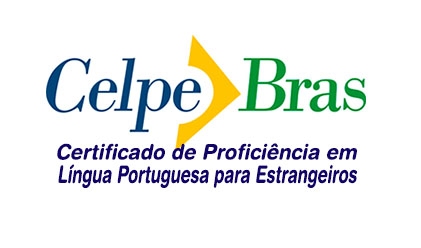 Course  preparatory to Celpe-bras exam
What is Celpe-Bras?

Celpe-Bras is the exam to obtain the Certificate of Proficiency in Portuguese Language for Foreigners. It is the only
certificate of proficiency in Portuguese as a foreign language officially recognized by the government of Brazil. Internationally, it is accepted by companies and educational institutions as proof of competence in Portuguese. In Brazil, it is required by universities for admission to undergraduate and graduate programs, as well as for validation of foreign professional degrees who want to work in the country.
How does it work?
The exam has 2 parts: Group Writing and Individual Speaking/Listening
The evaluation comes from the performance in tasks and face-to-face interaction that require reading and listening comprehension. On top of that, the exam requires different writing production as article, advertise, descriptions and other.
That includes day-by-day language practices for many different situations a person can be involved in while being in Brazil.
The oral evaluation includes hearing comprehension, and the ability to fluently interact in Portuguese, using pronunciation and correct vocabulary.
Who can apply?
Anyone can apply! Make sure you are already on the right level to start the course. In the FalaBrasil Preparatory Course, students of advanced/fluent level are admitted.
When and how to apply?
Celpe-Bras will be held from October 17 to 19, 2017, of which:
A) The morning of the 17th, will be reserved for the writing exam.
B) The evening of the 17th and on the 18th and 19th will be reserved for the Oral Exam. 
The results of the Celpe-Bras Exam will be released on December 20, 2017 in the Official Federal Gazette (DOU) and on the Internet at http://portal.inep.gov.br/celpebras-results.
CERTIFICATION CHECK
Proof of certification, with the respective level of proficiency, shall be made by means of the presentation of a certificate on their website at Http://celpebras.Inep.gov.br/certificacao/ .
---
Details about the preparatory course for Celpe-Bras | Fala Brasil School
Before starting the course it is necessary to take a test of FalaBrasil School to make sure you are able to start the course. The course uses specific Celpe-Bras material and is divided into written, and oral parts. The teachers at FalaBrasil have the necessary experience in preparing students to obtain maximum performance for the Celpe-Brás exam.
It is important for the student to be prepared to manage time for their studies outside the classroom since much of the written exercises will not be held in the classroom.
The teachers conduct periodic examinations with the students, so it is always possible to understand what the student needs to improve in order to have a satisfactory result.
Details of the preparatory course for Celpe-Bras:
Total class hours: 24 hours
Frequency: twice a week
Class duration: 2:00
Next groups schedule
 starts on September 04th 2017 and ends October 10th 2017
Monday and Wednesday: 09:00 a.m. to 11:00 a.m.
starts on September 5th 2017  and ends October 11st 2017
Tuesday and Thursday: 2:00 p.m to 4:00p.m
Sign up now! fala@falabrasilschool.com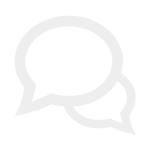 +55 (21) 3502-8577
fala@falabrasilschool.com
Rua Gago Coutinho, 6 Casa 17 / 102 Laranjeiras | Rio de Janeiro – RJ CEP: 22.221-070
ENTRE EM CONTATO
Venha tomar um café, bater um papo e conhecer a nossa escola. Esperamos por você!
Gostaria de enviar alguma mensagem, comentário, sugestão ou dúvida? Fale com a gente! Teremos o maior prazer em lhe responder.  
MARQUE UMA AULA EXPERIMENTAL AGORA!  fala@falabrasilschool.com