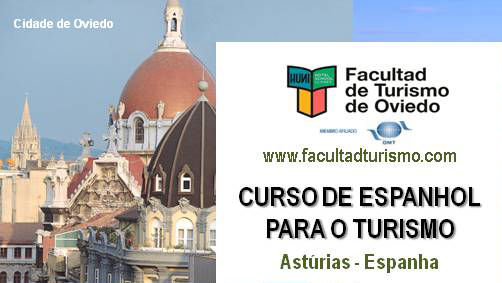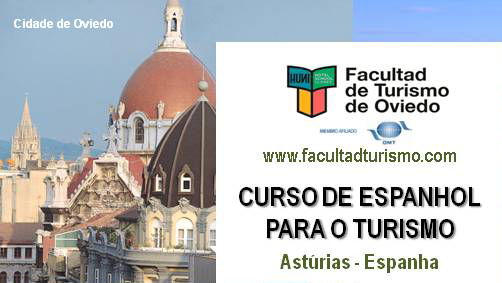 Spanish course in the field of tourism
Fala Brasil is a school committed to high-quality Portuguese language learning and the effective integration of newly-arrived foreigners into the local culture.
The news today, however, is a partnetship that allows us to offer a Spanish language course taught locally in Spain.
Beyond our daily work in classrooms, a main part of our job is partnering with other institutions in order to offer distinguished activities led by high-quality, specialized professionals in enviroments that foster learning. To this end, we've partnered with Faculdades Integradas Hélio Alonso (Facha) to offer a Spanish course in the field of tourism, offered by Facultad de Oviedo, in Spain.
The Spanish school of the Facultad de Oviedo is located in the Asturia region, and the course was developed specifically for professionals who already work with tourism and for those who intend to. Spanish has become a highly relevant language for anyone who intends to live and/or work in South American countries – including Brazil, which has been strengthing relationships with its neighboring nations.
Finally, as always, this Spanish course is offered at a discounted rate to Fala Brasil's current and former students. To access these specials prices, please get in touch with us and take this oppportunity to learn Spanish through a highly immersive experience in Spain!
SEE MORE