Niteroi  Cultural Immersion Experience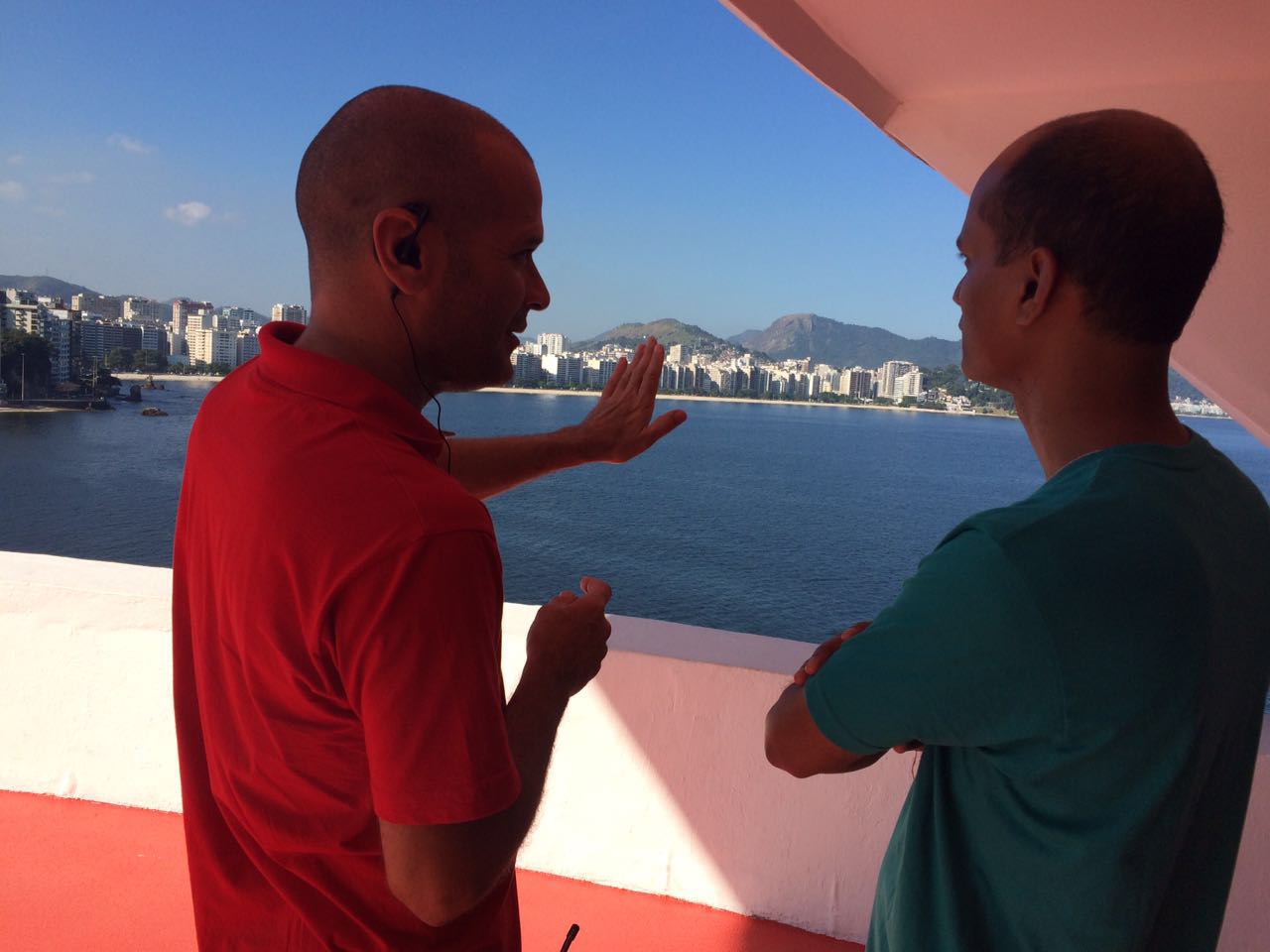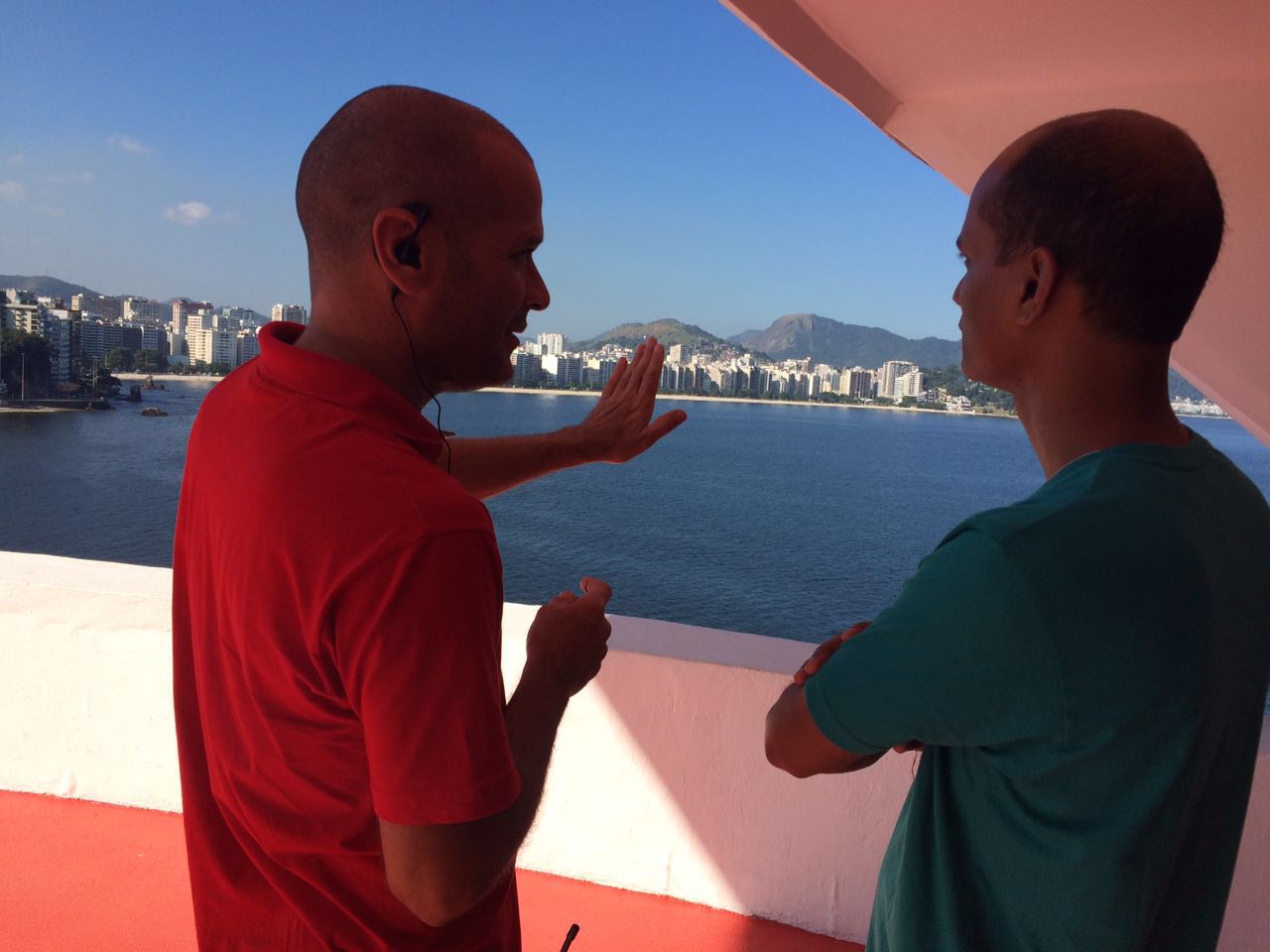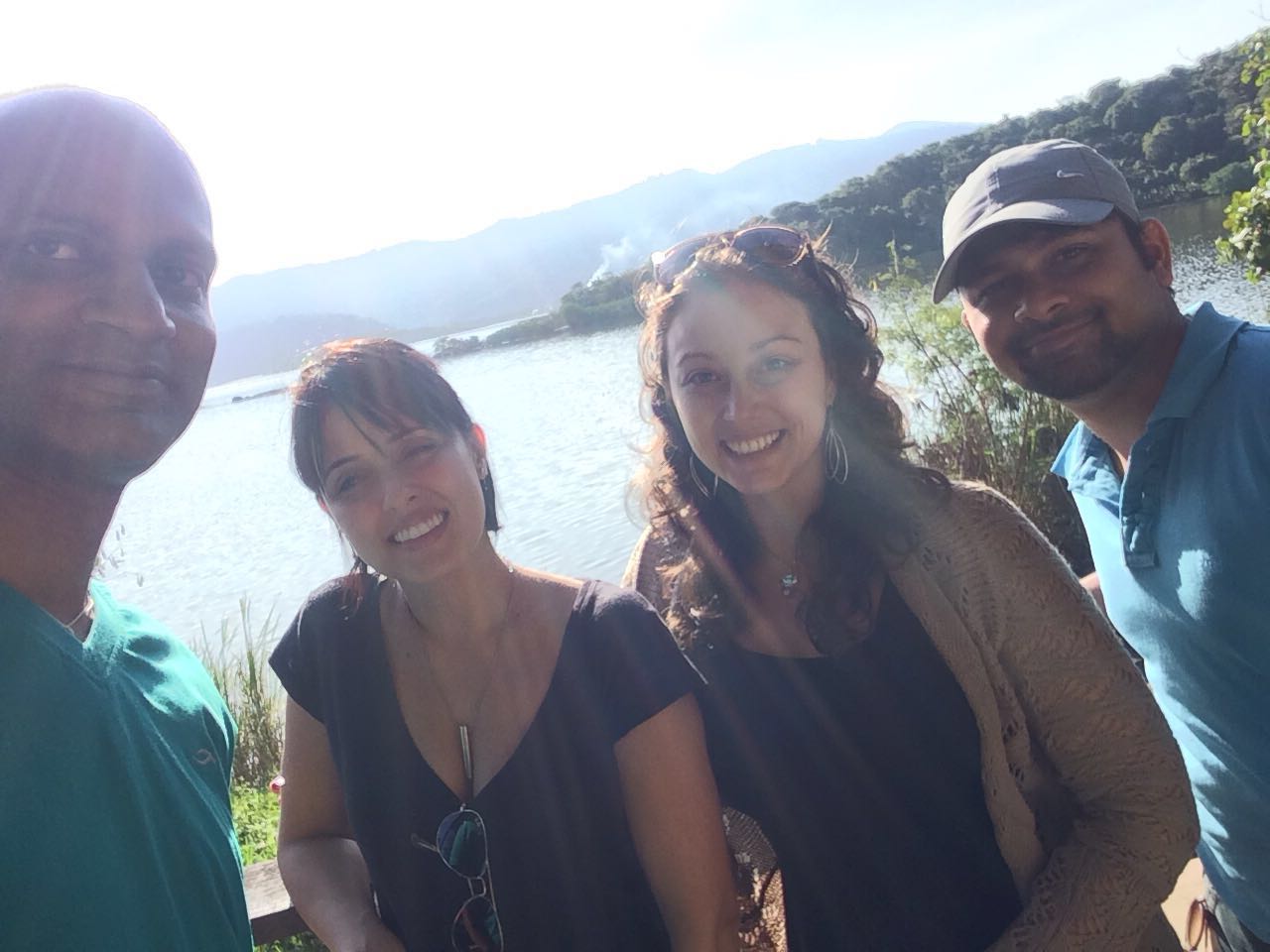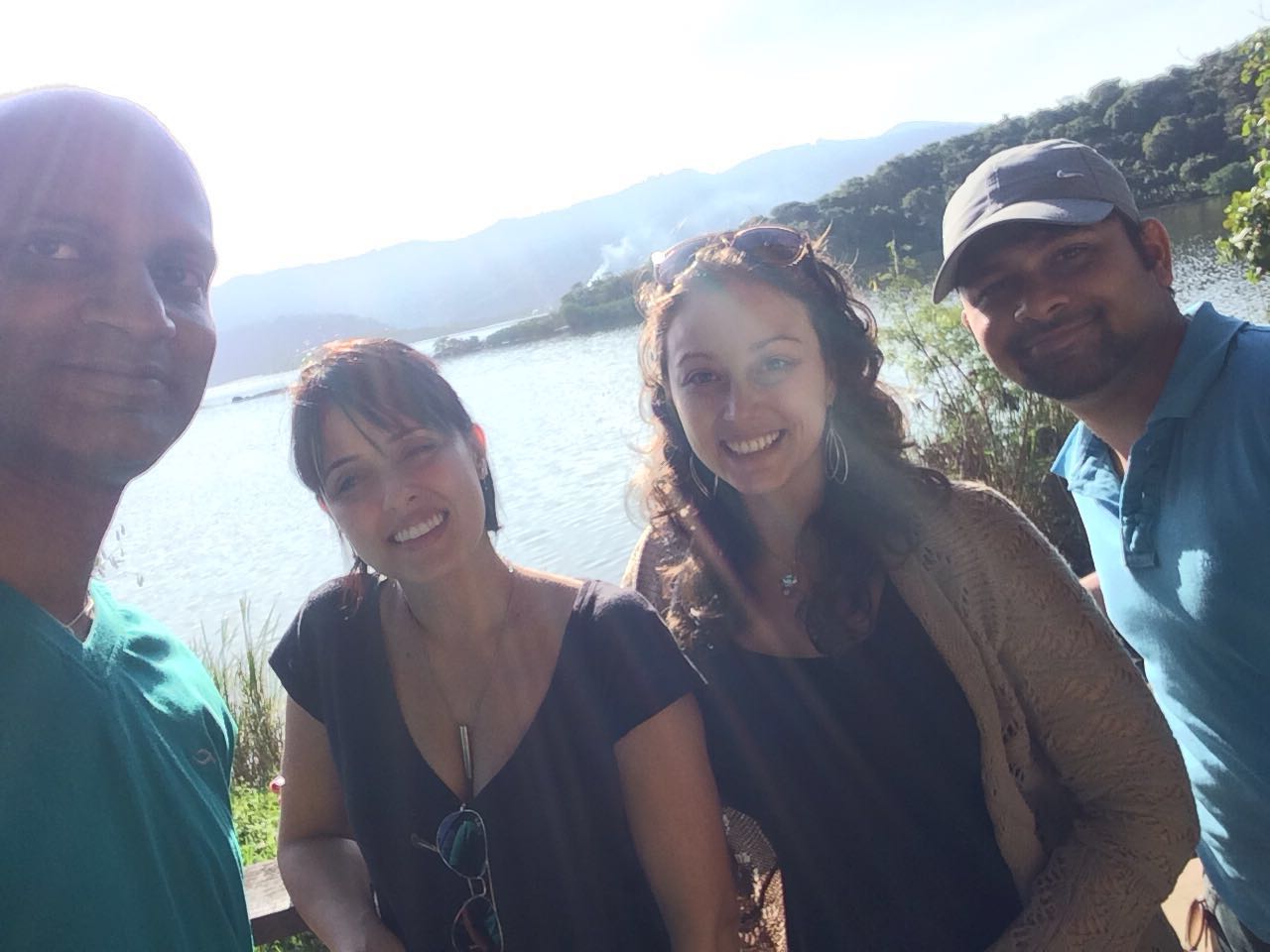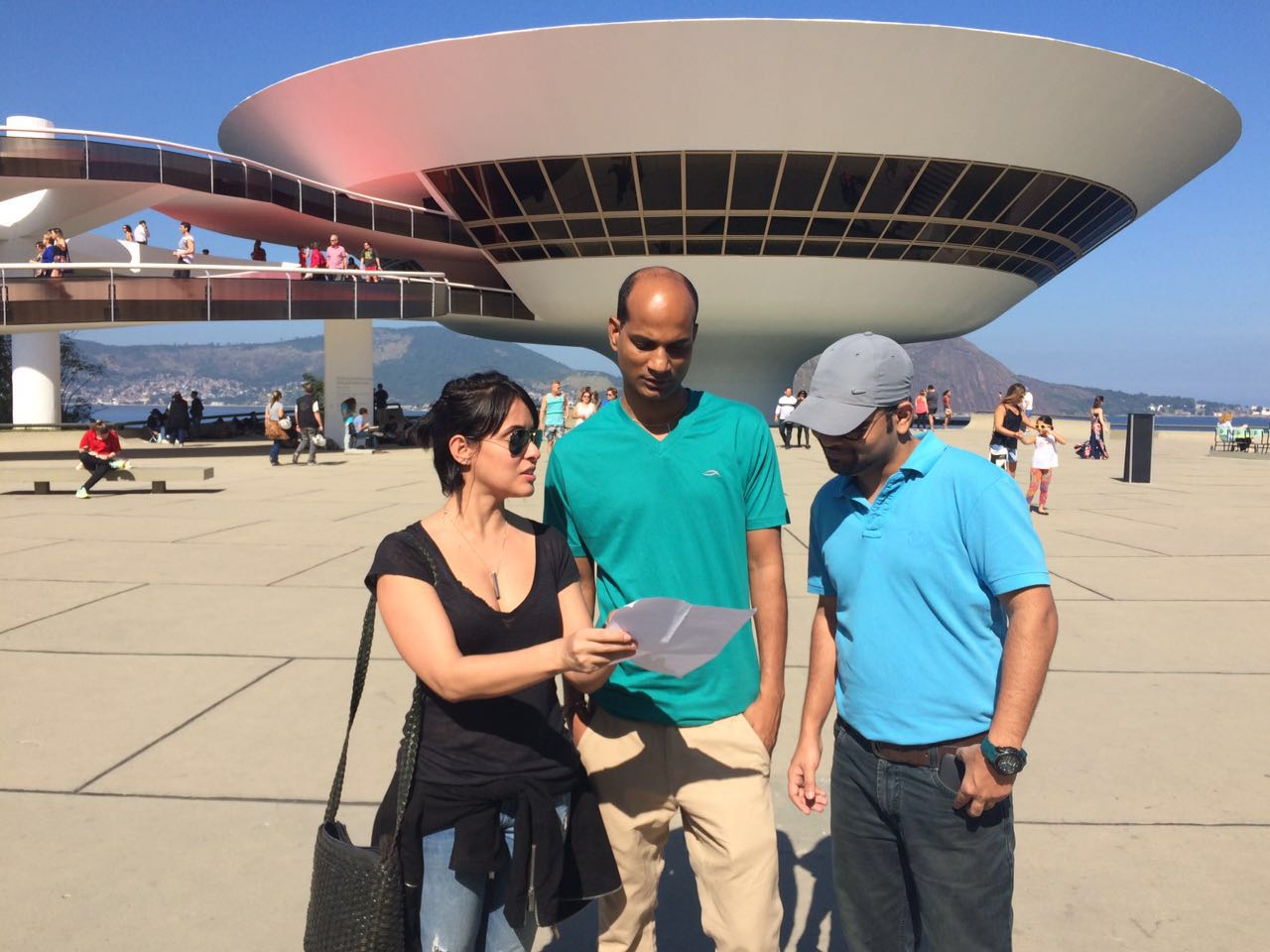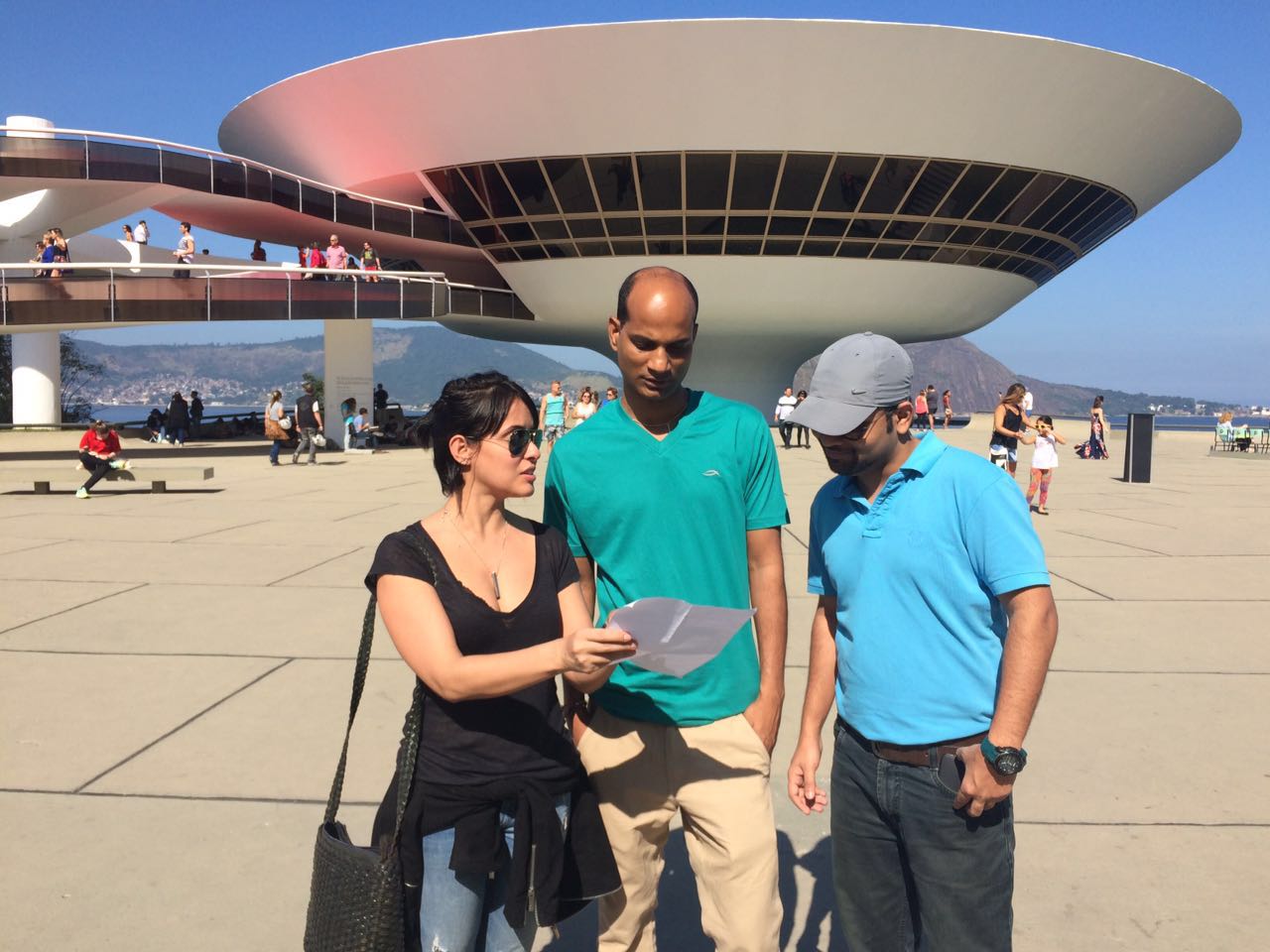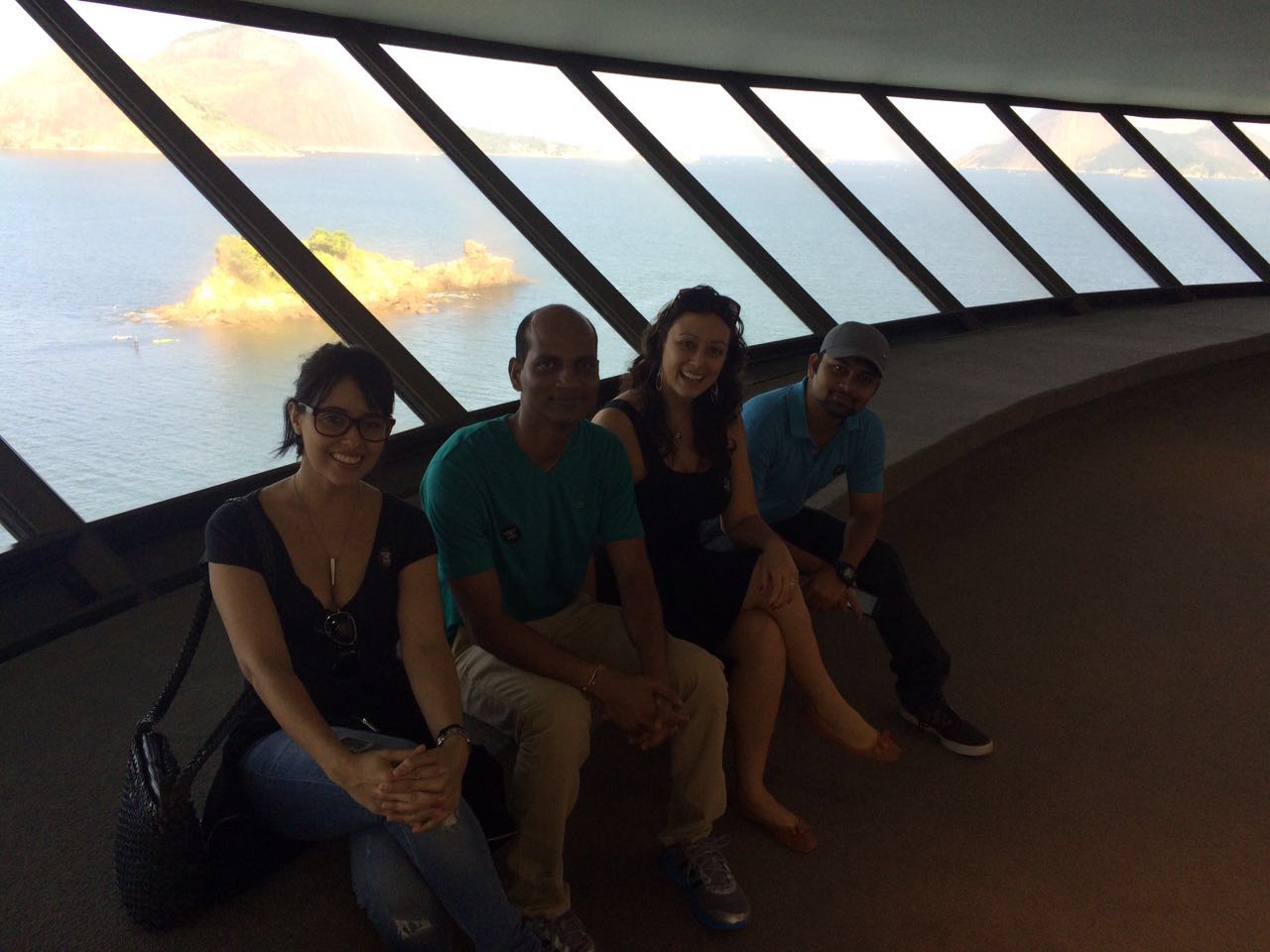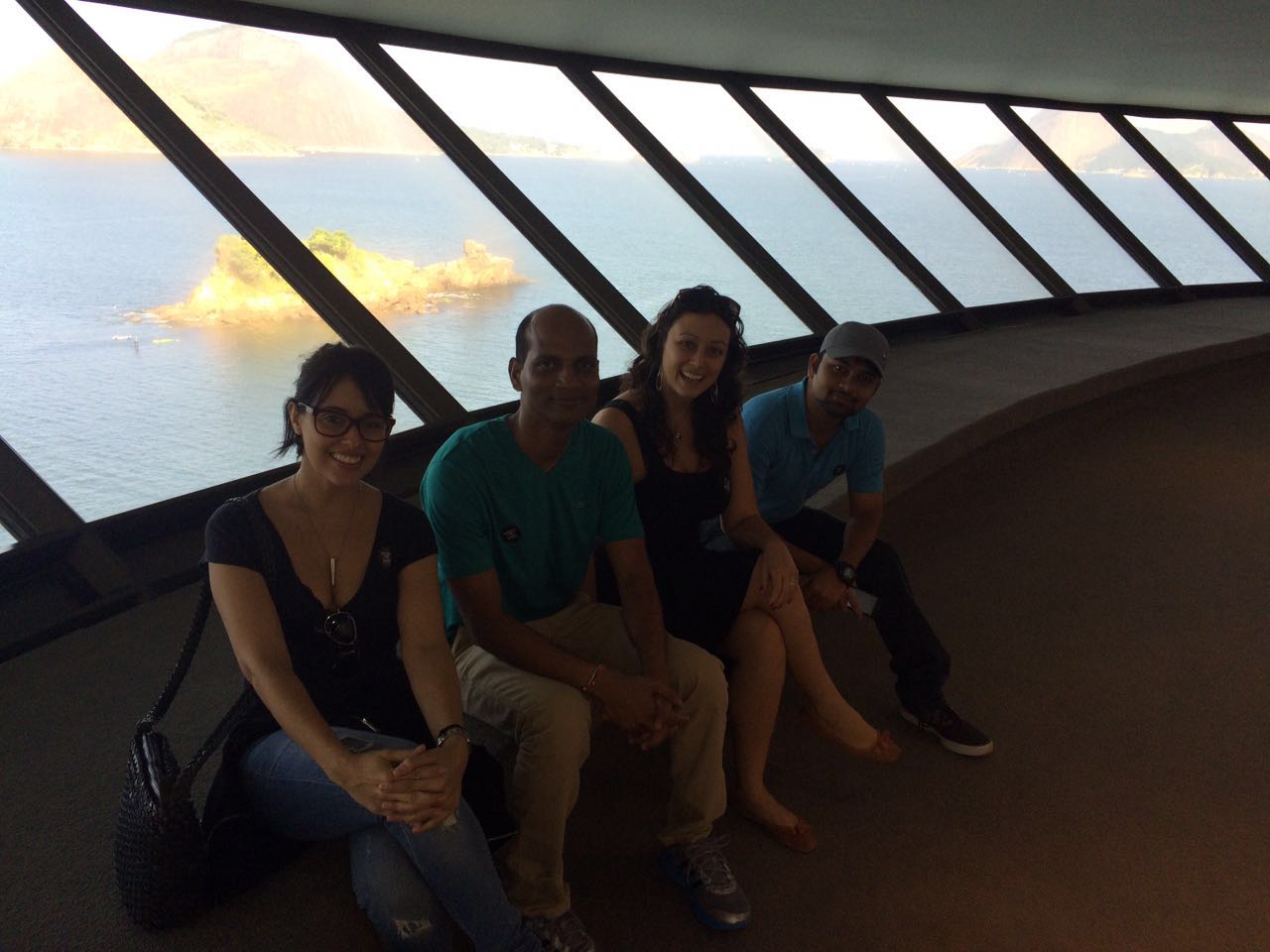 Today was a day to develop Portuguese skills, get to know the charms of Niteroi and to have a cultural exchange between Brazillian teachers and our American and Indian students.
The challenge: to go to a new city being guided only by a language that you're still learning.
The students rented a car and drove over the bridge to the city, where their only guidance was in Portuguese. At first they were a little afraid, but in addition to arriving easily in Niteroi, they discovered how Brazilians are patient and attentive when giving information to lost visitors.
It's amazing how liberating it is to be able to drive and ask directions!
The first stop: MAC – the entire museum is incredible. Inside, outside, and from top to bottom.
We stopped the car at Boa Viagem beach and walked to the museum. The view is incredible. I know that a lot of Cariocas and Niteroienses don't like to hear this, but I have to say that the best view of Rio is without a doubt the one from Niteroi.
We had a coffee in the café beneath the museum, where the view made up for the terrible service! Inside, the museum is small, but the whole concept is beautiful. It's possible to admire the scenery of the bay and Rio de Janeiro, at the same time as interacting with works of art that can be played, touched, read and admired.
Next stop: a suggestion by the locals
In the museum, we asked locals for suggestions of places to visit. We chose the ocean beaches. It's autumn and the days are glorious, but the beaches at this time of year are only for looking, and not for swimming. The sea-air made us hungry, and we went to eat in a Brazilian restaurant with a view of the sea called Chalé Canoa. I can highly recommend it for people who want to try delicious Brazilian food at affordable prices. Just remember that in the majority of Brazilian restaurants, each meal serves two and comes with side-dishes.