Student visa for Brazil
If you would like to study Portuguese with us for an extended period of time we can provide you with the necessary documents to apply for a Brazil student visa at your local Brazilian consulate or embassy before you arrive in Brazil. As you might imagine, this involves a bureaucratic process which may take some time, so we recommend that you only go through this process if you plan to stay in Brazil for longer than 90 days and do not intend to travel to Brazil within the next few weeks. For shorter periods, we recommend entering the country on a tourist visa.
If you do wish to apply for a Brazil student visa, we can organise all the documents you need from here in Brazil, and send them to you (by express delivery) to facilitate the Brazil student visa application process in your home country.
Steps to obtain the Brazil Student Visa 
STEP 1
. Look up the consulate or embassy of Brazil in your home country and find out the requirements for obtaining a Brazil student visa. The paperwork requirements differ from country to country.
STEP 2
. Tell Fala Brasil 
School which level course you would like to join, what date you would like start and how long you wish to study. Usually is required 15 hours a week for student visa. 
If you want you can have a free online trial class. So you can 
understand the methodology and we can suggest you the best student program. 
STEP 3
.
Book and pay for your course. Send an e-mail for us fala@falabrasilschool.com
STEP 5
. Fala Brasil School staff will send the required documents for your Brazil student visa by express delivery.
STEP 6
. Once you have received your documents, you will need to visit the Brazilian consulate or embassy in your home country. Please make sure you fully read the information on their website and prepare all of the required documents prior to your appointment.
STEP 7
. When you arrive in Brazil and go through immigration, you will be told that you have 30 days to register your Brazil student visa with the Polícia Federal. You will need to make an appointment and go to the Polícia Federal department at Rio de Janeiro-Galeão International Airport.
STEP 8
. Typically 2-3 months after your Polícia Federal visit, you will be notified by the Polícia Federal (for example, by email) that you can return to collect your Brazil student visa card.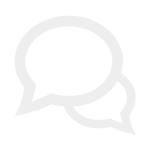 +55 (21) 3502-8577
fala@falabrasilschool.com
Rua Gago Coutinho, 6 Casa 17 / 102 Laranjeiras | Rio de Janeiro – RJ CEP: 22.221-070
ENTRE EM CONTATO
Venha tomar um café, bater um papo e conhecer a nossa escola. Esperamos por você!
Gostaria de enviar alguma mensagem, comentário, sugestão ou dúvida? Fale com a gente! Teremos o maior prazer em lhe responder.  
MARQUE UMA AULA EXPERIMENTAL AGORA!  fala@falabrasilschool.com