For groups of students with specific goals we offer personalised technical courses, focused on relevant vocabulary, social and cultural understanding, and the requirements of the learner.
Fala Brasil developed its in-company Portuguese to support expatriates and companies in the process of integrating new employees.
At Fala Brasil, we understand that knowledge and experience go hand-in-hand. It's by living Brazilian culture and interacting with locals that  foreigners really understand the diversity that makes up this country.
Brazil History Course
Conhecendo o Brasil: grandes temas da nossa história. *English bellow O Fala Brasil está sempre inovando. Dessa vez decidimos aprofundar o nosso conhecimento em grandes temas da História do nosso país. Para isso, criamos um curso que irá abordar temas como a colonização portuguesa, a escravidão, as regiões do Brasil e muito mais! Se você quer conhecer um pouco mais da rica história do nosso país venha com a gente curtir esse curso que preparamos com muito carinho para vocês! O curso será ministrado por uma das nossas queridas professoras, Patrícia Vasconcellos, formada em História pela UNIRIO. Quando: De 29 de março a 26 de abril. O curso acontecerá sempre as 4as feiras. Das 19:30 às 21 horas; Onde: Na nova casa do Fala Brasil. Rua Gago Coutinho,6 casa 17/102 - Laranjeiras (pertinho do metro do Largo do Machado) Investimento: R$ 290,00 Ao final do curso teremos um happy hour oferecido pelo Fala Brasil School. Não perca a chance de aprender ainda mais sobre o Brasil. Vagas limitadas. Faça já sua matrícula! Investimento: R$ 290,00 O pagamento pode ser realizado através do Sympla ou em dinheiro até o dia 23/03/2017 Sympla: https://www.sympla.com.br/conhecendo-o-brasil-grandes-temas-da-nossa-historia__119668 ou em dinheiro Dinheiro: 1-As inscrições podem seer realizadas na secretaria da escola em dinheiro, por favor agendar a vinda. 2- Depósito em conta . A inscrição será confirmada mediante a emissão do comprovante para o e-mail contato@falabrasilschool.com Mais informações: contato@falabrasilschool.com / 21 98811-2464 - Patricia *O curso acontecerá com a matrícula de no mínimo 5 alunos. O curso poderá ser dado em português ou inglês, vai depender dos alunos inscritos. English Fala Brasil is always innovating. This time we decided to go deeper in our knoledge of great topics in brazilian history. With this in mind, we created a course that will approach topics such as: the portuguese colonization, slavery, the cultural difference between brazilian regions and much more! If you're up to getting to know a little bit more about the history of our country, join us in this amazing course that we created just for you! The course will be given by one of our dearest teacher, Patrícia Vasconcellos. She has a degree in History by UNIRIO. When: March 29, until April 26. The course will happen every Wednesday, from 7:30 PM to 9 PM. Where: Fala Brasil's new house. Gago Coutinho street, nº6, 17/102. (Next to Largo do Machado metro station) Investiment: R$ 290,00 At the end of the course we will have a happy hour provided by Fala Brasil School. Don't loose the opportunity to learn even more about Brasil! Limited seats. Hurry and make your registration! Payment options: Cash at Fala Brasil School (please send us an e-mail to arrange this option); Deposit in account (please send us an email for this option); By sympla: Sympla is a platform that accepts credit and debit cards. You can also do a payment slip directly through their website: https://www.sympla.com.br/conhecendo-o-brasil-grandes-temas-da-nossa-historia__119668 More information: contato@falabrasilschool.com / 21 988112464 – Patrícia. *The course will happen with a minimum of 5 students. It can be in english or in portuguese, it will depend on registered students.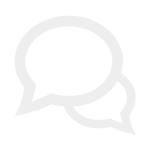 fala@falabrasilschool.com
+55 (21) 3502-8577
fala@falabrasilschool.com
Rua Gago Coutinho, 6 Casa 17/102 Laranjeiras
Rio de Janeiro – RJ CEP: 22.221-070
(NEW ADDRESS)
GET IN TOUCH
Come and have a coffee with us, or drop in for a chat at our school.
We're waiting to meet you!
Would you like to send us a message, comment, suggestion, or you've got doubts about something? Don't hesitate to contact us! It will be our pleasure to reply to you!.
BOOK NOW A TRIAL CLASS! fala@falabrasilschool.com