Fala Brasil is a school committed to high-quality Portuguese language learning and the effective integration of newly-arrived foreigners into the local culture.
To achieve this, Fala Brasil delivers Portuguese language and Brazilian culture classes, offering comprehensive support to the learner as they adapt to a new language and country. At Fala Brasil, students learn Brazilian Portuguese in a rapid, natural way. They learn about local customs, daily life, and the nation's rich culture through dynamic, practical and experiential classes; both inside and outside of the classroom.
What makes Fala Brasil different are its innovative and effective cultural and linguistic tools. These help the learners to feel confident when expressing themselves and interacting in real-life situations, and by better understanding local culture and customs. In this way, expatriates are able to live, work, connect and successfully establish themselves in Brazil. With a unique, personalized  approach that combines technique, creativity, and innovation; our courses provide learners a genuine immersion into Brazilian life, that matches their needs and objectives.
At Fala Brasil, we believe that a combination of real-life experience, linguistic tools, and an excellent team of professionals, is what it takes to empower our learners, and give them the confidence to make the most of life in their new country.
At Fala Brasil School, you don't only learn a language. Here, you live a great experience.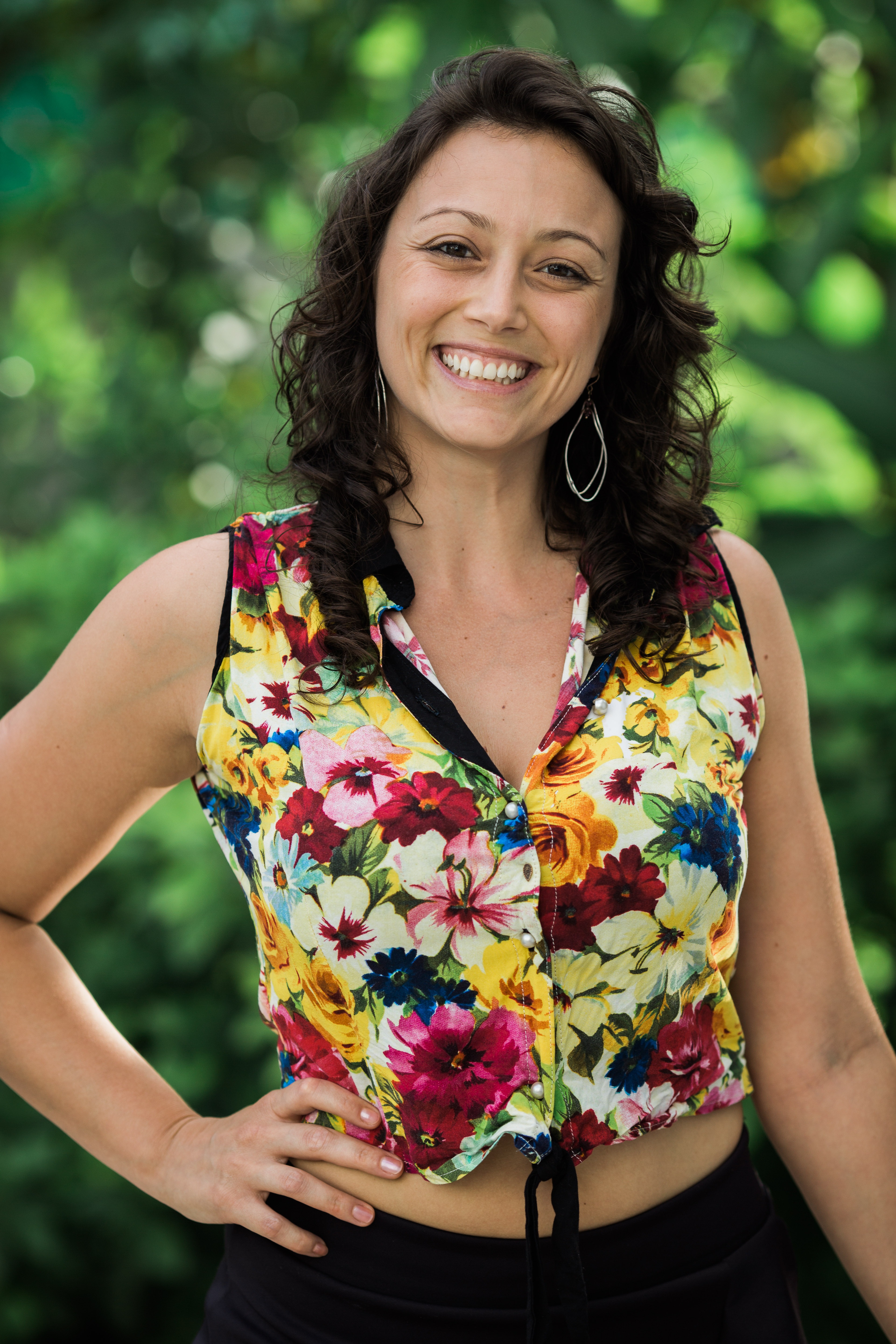 Marcelle Bottini
CEO / Teacher / Director
The Founder of Fala Brasil, Marcelle has a degree in journalism and has wide-ranging experience in teaching foreigners. In her professional career, she has developed special, personalised techniques for foreigners with varying cultural and linguistic needs: such as Brazilian Portuguese for tourists and working with major businesses like Rio 2016, Omega, Capgemini, CNODC, Repsol, FMC Technologies, Kongsberg, Essilor and Crawne. Additionally, she has collaborated with organisations such as the COPPEAD, Norwegian Consulate and the NGO Action Aid , where she worked with executives, diplomats, correspondents and consultants from more than 25 countries. With Fala Brasil, Marcelle has brought an innovative teaching model to Rio de Janeiro, based on the needs of foreigners needing to establish themselves in Brazil, as well as forming part of a growing movement that favours sustainable, socially responsible companies. Marcelle believes that a better world begins with this way of doing business and with intercultural interaction.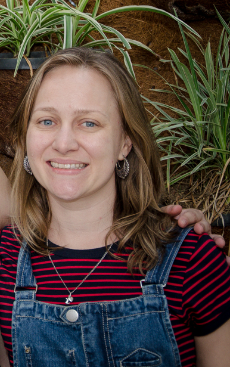 Ana Balestro
Teacher
Teacher Ana is from Rio Grande do Sul, but she has lived in many places. She holds a Bachelor's degree in Arts and a MBA in International Business. Her experence over the past years has mixed teaching, transtlating and corporate experiences, along with extensive volunteer work with refugees. Passionate about teaching, travelling, telling and listening to stories,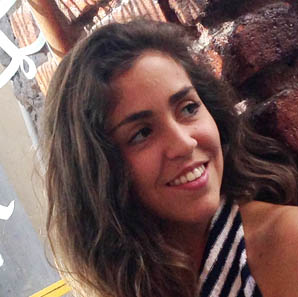 Roberta
Teacher
Roberta is originally from Rio Grande do Sul, but has lived in Rio de Janeiro for the past 5 years, and is an ardent fan of Brazilian culture. With one parent hailing from Rio Grande do Sul, and the other from Rio de Janeiro, she personifies the mixture of regional cultures that makes up today's Brazil. Roberta has a degree in Scenic Arts, and brings her creativity and artistic talent to her classes; creating a learning environment that is both relaxed and dynamic.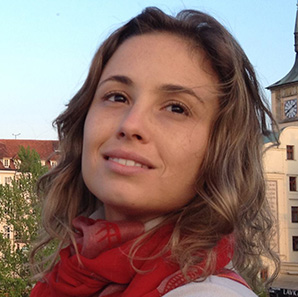 Daniela Campelo
Teacher
Daniela is originally from Minas Gerais, and has studied both early childhood education and journalism. Now part of the Fala Brasil teaching team, she also works as a Social Development Coordinator in an architecture and urbanism agency; specialising in disadvantaged neighbourhoods and communities. Daniela is passionate about Brazilian music, loves travelling around the world, cooking, and spending time with family.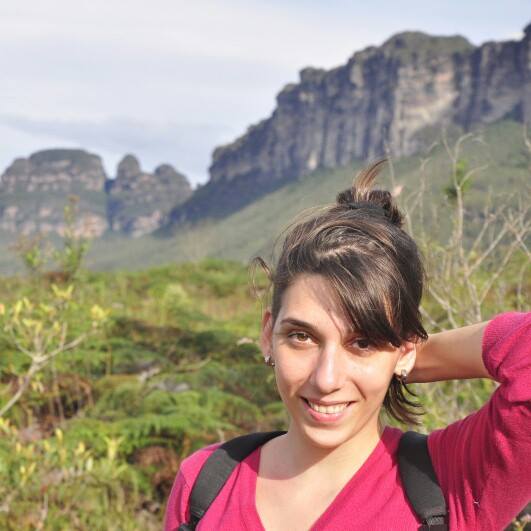 Julia Myara
Teacher
Julia is a philosopher and teacher. Her research is in the field of ancient Greek philosophy, the use and power of language. Besides philosophy, she also studies art, mythology, rhetoric and oratory regarding the occidental thought. She loves books, music, nature and she is an enthusiastic about cultural exchanges, travels and adventures. At the moment Julia is part of Fala Brasil Group as Portuguese teacher and she is also doing her master's program in history of ancient philosophy.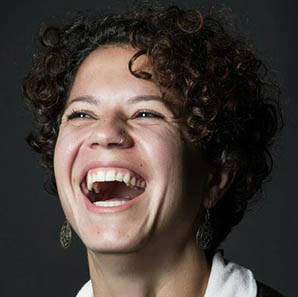 Edilaine Guerreiro
Manager
Our manager is what you could call a multifaceted professional. Edilaine works in the management of collaborative and cooperative processes, offering legal and operational support to the Fala Brasil team. She is a seasoned lawyer and has vast experience in the field of management. She has been a partner in a law firm, a finance manager in an audiovisual company, and was the assessor for start-ups at Rio Criativo, the organisation tasked with promoting the growth of the creative economy in Rio de Janeiro. Edilaine's experience doesn't end there, she was the founder and spokesperson for Bonde Órbita, a notable performing hula-hoop collective in Rio de Janeiro, which participates in festivals, carnival floats and events all over Brazil. She has also been involved with Catete92 since its inception; which is an experimental space that takes the form of a collaborative house. In her personal life she has also found time to study gastronomy and visit various parts of the world, taking her across Eastern Europe by bicycle in the process.
Fala Brasil is located in Laranjeiras, in Rio de Janeiro's Zona Sul. We can be found in an idyllic, charming quarter of the city known for inspiring creativity, art, culture, an innovation.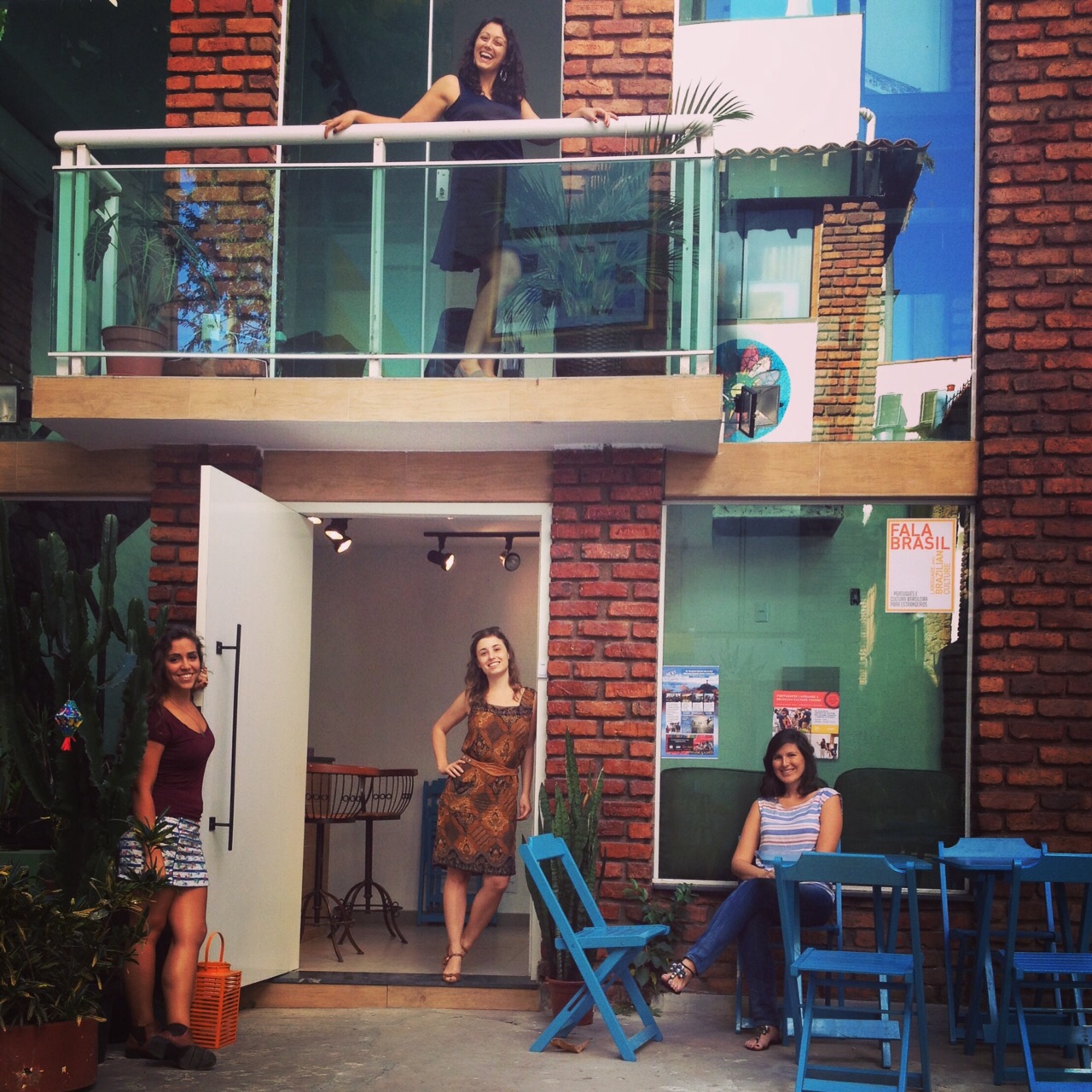 Vila Do Largo consists of houses that function as studios and coworking areas which bring people together in shared spaces that facilitate the exchange of cultural and artistic events. The vila acts as a breathing space in the hustle and bustle of the big city and gives foreigners the opportunity to experience an authentic and exciting environment. Inside, Fala Brasil offers well-equipped, bright rooms with materials and spaces that are perfect for cultural immersion activities.
Inside, Fala Brasil offers well-equipped, bright rooms with materials and spaces that are perfect for cultural immersion activities. Fala Brasil also serves as a coworking space for many students that need a comfortable place to work.
The outside space is one of the real attractions of this location and is also frequently used for practical classes and social interaction between students and visitors to the Vila. It's in this area that the Cultural Language Exchange takes place. This is an event organised by Fala Brasil, open to students and invited guests, which incentivises interaction and networking between Brazilians and foreigners. Students can come and visit Vila do Largo or Fala Brazil whenever they want to, not just to attend classes. The vila offers internet access, an opportunity to meet new friends or organise group study sessions. They also have free access to the premises and library of the Faculdades Integradas Hélio Alonso (FACHA), an academic institution located in the neighboring suburb of Botafogo.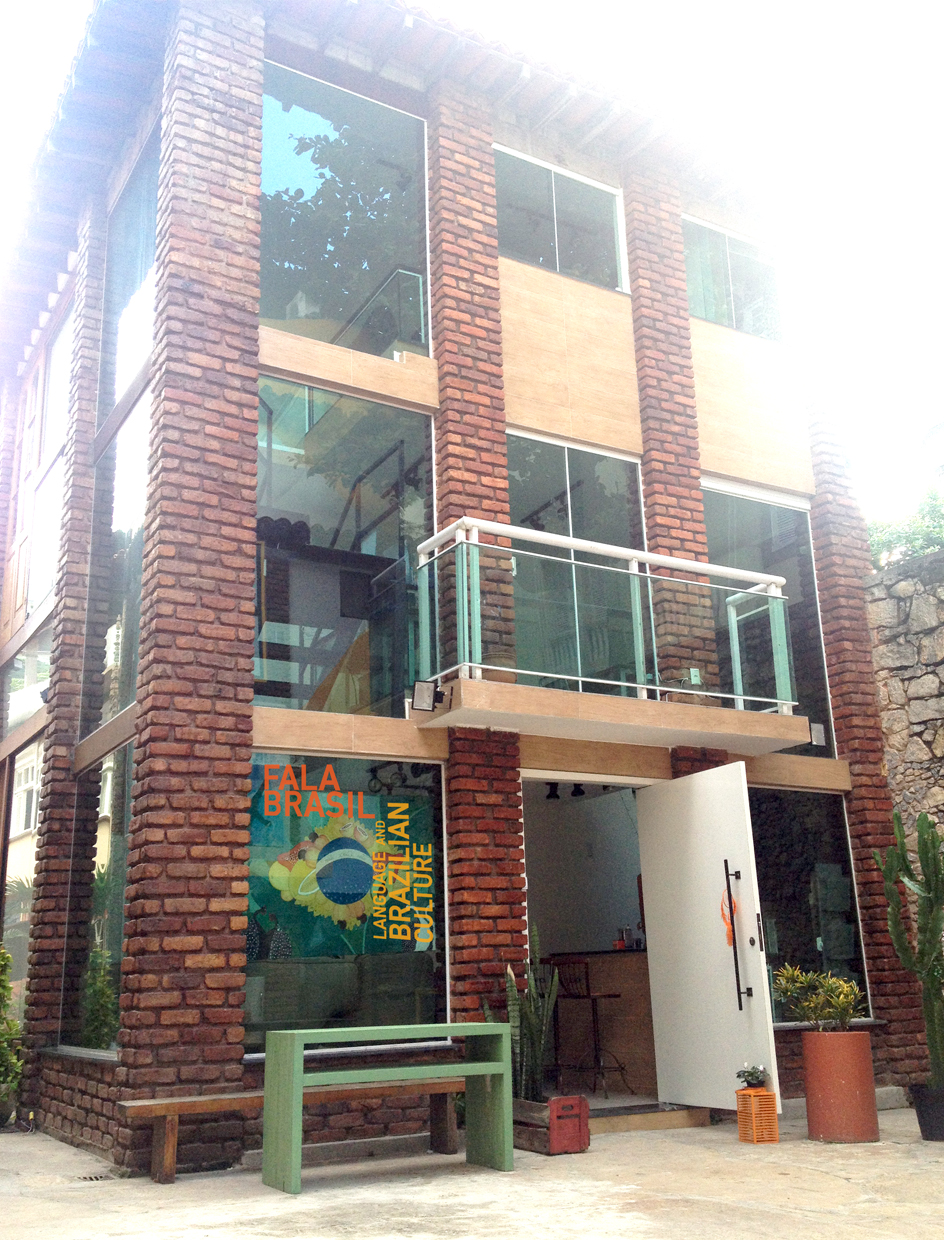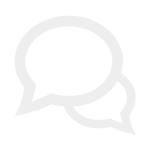 fala@falabrasilschool.com
+55 (21) 3502-8577
fala@falabrasilschool.com
Rua Gago Coutinho, 6 Casa 17/102 Laranjeiras
Rio de Janeiro – RJ CEP: 22.221-070
(NEW ADDRESS)
GET IN TOUCH
Come and have a coffee with us, or drop in for a chat at our school.
We're waiting to meet you!
Would you like to send us a message, comment, suggestion, or you've got doubts about something? Don't hesitate to contact us! It will be our pleasure to reply to you!.
BOOK NOW A TRIAL CLASS! fala@falabrasilschool.com